We caught Rossy de Palma on the other end of the phone not wanting to talk about her private life. She doesn't have much of the mood to talk about how she takes refuge in uncertain times in a war environment or how she prepares the Oscars gala in which she has nominations for her latest film., parallel mothers (The interview takes place the same week as the ceremony in Los Angeles). "I'm a little tired of talking about myself, let's talk about poetry and jewelry, that Elsa Peretti was very poetic and I was already a Perettian creature before I met her."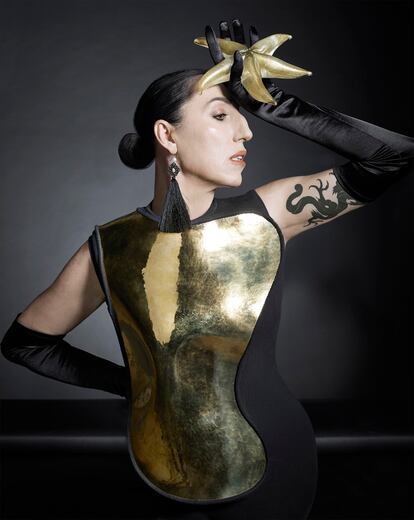 Recently landed from Colombia, De Palma is in lyrical mode because she is preparing Brossy, a four-handed performance with the artist Pi Piquer about the poet Joan Brossa, in which the boldness and humor that characterized the work of the Barcelona artist are will merge with the personality of the artist. The work will pass through the CaixaForum centers in Madrid, Valencia and Barcelona between June and July. "I have always had the point of poetry inside. All my life I have loved dada, surrealism and the absurd. With Peretti it happens to me as with Brossa, my universe already had a lot of him even without knowing him. When I found out I was stunned because I sensed that we would have understood each other wonderfully, so in the performance we imagine that Brossa is resurrected and comes to visit friends".
In tune with psychologist Carl Gustav Jung's theory of synchronicity, the one that ensures that nothing is accidental, that coincidences, even if they seem so, are never really, De Palma defends his particular signs about his connection with Peretti. Although they admired each other from a distance, De Palma never got to know the Italian woman in person, who designed for Tiffany & Co. for almost half a century, and who died at the age of 80, in March of last year, in her beloved house in Sant Marti Vell (Girona). "In the nineties, when nobody gave me a job as an actress and I went to try my luck in B-movies in Rome, I began to design poetic and dadas jewelry, inspired by nature. One of them was a small vase in which you could put tiny flowers. Mind you, I realize now that mine was a design very close to, and never seen before, that wonderful amphora pendant that she popularized around the time she was collaborating with Halston."
It is also no coincidence that the snapshots on these pages were taken by Manuel Outumuro in the last session in his Barcelona studio next to La Rambla, before moving to a new space. The photographer was a close friend and collaborator of the Italian, whom he helped curate her retrospective at the Fashion Institute of Technology in New York in 1990, a decade after Peretti opened the doors of his influential circle in Manhattan as a mentor, when The one from Ourense landed in the US without speaking a word of English. Hence, De Palma speaks of this as a session in which an "alchemical circle" was closed.
"The truth is that I am not one to buy good jewelry, I am a lover of pure and hard jewelry. If I like the object, as long as it has character, that's enough for me," she says, and recalls how one of the jewels she treasures most affectionately, in addition to a Saint Laurent gold compact from Lola Flores that her daughter Rosario gave her when she died. La Faraona, are the mythical coiled snake earrings that Elsa Peretti designed and bought years ago in New York. This model was created by the Italian after observing a dead snake in the Empordà for days and days. That is why De Palma insists on remembering her as the artisan that she was: "Her gaze differed from the ordinary, she was visionary and poetic. Her beans, her hearts… The Elsa thing was from another world".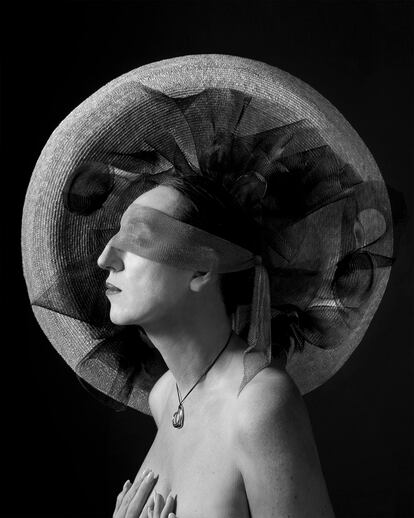 team credits
Make-up: José Juan Guzmán for the BOT room.
Production: Maia Hötink.
Local production: Teresa Bassas.
Styling: Beatriz Moreno de la Cova.
Photography assistants: Marcos Pérez and Íñigo Kastezubi.
Styling assistant: Andrea Gumiel.